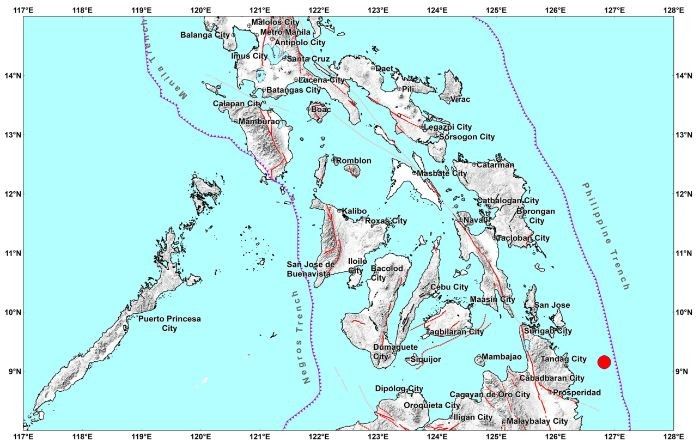 Surigao del Sur was rocked by a magnitude 5.3 quake early Thursday morning.
The Philippine Institute of Volcanology and Seismology (Phivolcs) said in a bulletin that the quake struck at around 6:10 a.m. 63 kilometers northeast of the municipality of Bayabas.
Intensity IV (moderately strong) was recorded at Bayabas, Phivolcs said.
Instrumental Intensity I (scarcely perceptible) was registered in Surigao City.
State seismologist said the quake is an aftershock of the Magnitude 5.7 quake that also struck Bayabas, Surigao Del Sur on September 21, 2020.
Phivolcs said no aftershocks or damage to properties are expected following the quake.  Rommel F. Lopez